Dear Members,
Happy New Year! Out with the old, in with the new! A new year is like a blank book. The pen is in your hands. It is your chance to write a wonderful story for yourself. Let's make 2015 a year to be remembered!
The New Year started off with a bang with our annual Cash Doubles Tournament. Despite a cold, crisp morning, 24 players braved the weather to compete for the cash. In the end, Calle Hansen and his partner Matt Suderman, took home the money. Please join me in congratulating Calle and Matt on their first big win of the year!
The next event will be our Super Bowl Tournament on February 1st. Members will be divided into 2 teams and compete with football-style scoring for the Super Bowl Title. Team t-shirts, football throwing contest, BBQ and drinks are all included. Come on out and have fun! Please sign up early as space will be limited.
We continue to work with our architect on plans for renovating the clubhouse. While we have provided them with a number of ideas for different areas of the club, we are open to any suggestions you may have for improving our facilities. We've had some great ideas from some of our members so far and are looking forward to hearing more, so please feel free to e-mail me your thoughts at jsutcliffe@caclubs.
As we announced in December, WAC is going paperless with our statements as of January 1st, 2015. Please take a moment to log onto your WAC account and view the online services available. If you do not recall your user name and password or if you need online credentials reset, please contact Shari at sgianini@caclubs.com or 818-889-6164. If you would like to continue to receive paper statements please let us know. Thanks in advance for helping WAC become a greener organization.
Finally, we have lots of fun things in the works for 2015, including new classes and live events. Keep an eye out for updates in reception, and of course, we'll keep you posted here.
Have a Happy and Healthy Holiday Season,
John Sutcliffe
General Manager
Robert Trousdale – Member of the Month – January 2015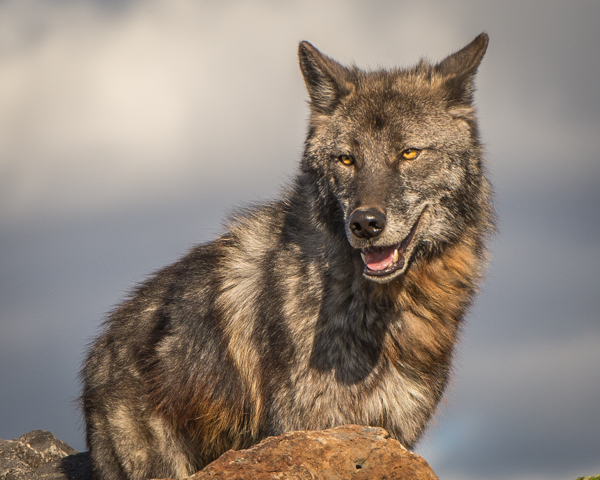 Robert Trousdale's infatuation with photography started at the tender age of eight taking snapshots as a child, until twenty years ago when digital technology began to infiltrate the art and he reconnected to his passion. Looking to capture a great story in an image, one that would interest the viewer, Bob began an exploration into the finer art of photography, taking him to Mammoth where he attended photography classes and shot the surrounding landscape.
As he continued to learn and develop his skill, he expanded on his passion for shooting in nature, training his eye to capture the magic and beauty of wildlife. To date this has taken him on a journey across the West of America, from Mexico to Alaska, and to stunning National Parks such as Yosemite, Yellow Stone, Grand Teton, and Denali.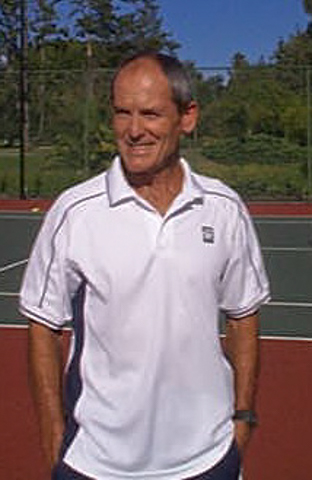 Bob's preference is wildlife, although he is careful to point out that you don't want to look like dinner when out photographing these majestic creatures! When asked about his inspiration he says, "I like and am comfortable in nature, out of the city and in the mountains. I just never ever get tired of looking at the Sierra Crest. Nature in all her glory motivates me. I want to see it all."
Soon to take off on the road and head back into the wild in 2015, Oregon is the next destination in Bob's photography adventure. In the meantime you'll find him at the club, either building resistance lifting weights in the gym, increasing his cardio swimming laps in the pool, or stretching and strengthening his core as he strikes a pose in yoga. A shining example of Westlake Athletic Club's finest, and another reason why we appreciate our members so much.
What's New At WAC?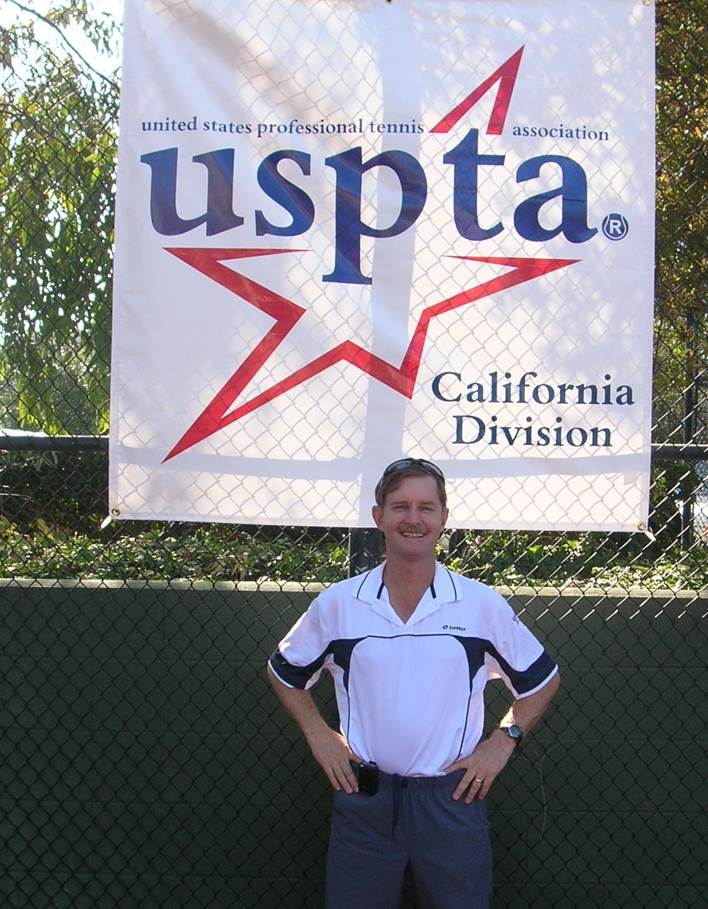 Sunday 9am – 10:30am, Karl Akkerman is "Putting on a Clinic." It is AKA Skills, Thrills and Drills. After a good warm up, a "Shot of the Day" is introduced for about 6-8 minutes and the rest of the Clinic incorporates this shot so that you can practice and use it in one of many fun competitive live ball drills, with lots of laughing involved. There is always high-energy fun with Singles and Doubles strategies incorporated in the drills, and you will sweat and get in a good workout each and every time.

Wednesday 6:30-7:30pm, Karl also puts on a warm-up clinic for the Mixed Doubles league, so you can win that first set because you are ready. High energy with competitive live ball drills make this clinic fun and always lots of laughs.
NET Fitness with Chris Dudeck
With the New Year upon us it is time to put those New Year's resolutions in place. Start your 2015 off right with a tennis inspired health and fitness program lead by Chris Dudeck. Whether you are looking to improve your game or are in need of a lifestyle change we have just the program for you. NET fitness will give you the results you are looking for in 2015. Give the gift of fitness to those you love. Download the flyer here
Fitness Stuff
Meet your Trainers
Jared Tavaolian
Jared has a bachelor's degree in Kinesiology from CSUN with over 13 years experience in the field. Jared managed a corporate training facility where he was in charge of training and nutritional consultations for 500+ employees. Jared is certified in Yoga and for the past 2 years has been specializing in gymnastic training and hand balancing. He has traveled across the globe to study from the best in the world. Jared uses a blend of Yoga and mobility to restore lost range of movement and combines it with body weight strength training to keep his clients ready for the any challenges that life throws at them. Jared believes "before anything else we are movers and my goal is to help clients break down the barriers that are limiting their ability to move." Jared's extensive background and unique talents bring an exciting new dimension to our fitness programming.
Jared will be teaching both one-on-one personal training and small group strength training with 6 to 10 students per class. Stay tuned for a list of days and times.
Patti Markowitz
Patti has been helping people stay healthy and fit for over 20 years. Patti feels that fitness is the cornerstone to overall health and wellness and that getting fit is the first step to gaining a new and healthy lifestyle. As a certified personal trainer Patti specializes in custom training routines and likes to challenge and encourage her clients to surpass their physical and mental boundaries. As your trainer she will take your health and wellness personally, working alongside you to help achieve all of your fitness goals. With your determination and her dedication you can make anything happen.
Wellness Tip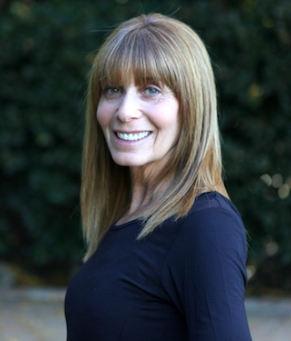 Time For A Fresh Start in 2015!
By Patti Markowitz, Personal Trainer.
Beat Back Negativity:
Start your day focusing on mundane tasks you are most avoiding or anxious about.
Meditate:
It's easy to get into a busy routine with no time to catch your breath. This is not healthy for our bodies, minds or souls. When you're too wrapped up, pause and take 10 slow, deep breaths.
Give Thanks:
When on a run, in the gym, on a tennis court or in yoga class, remember to feel grateful.
Try to stay positive, no matter what. There are always going to be highs and lows, heartbreaks and victories, and everything in between. Though some days can be a struggle, it's important to do something everyday that motivates you. Good health is something that all the riches in the world can't buy. Here's to a happy and a healthy New Year!
Nutrition Tip
Smooth Your Way into 2015 With A Green Detox Smoothie!
By Anna Griffin
Green smoothies are a refreshing and delicious way to detoxify the liver and cleanse the body while enjoying a delicious treat. A cleaned-up liver can process nasty toxins more effectively which leads to improved energy and circulation, and glowing radiant skin. Blending fruits and vegetables in a smoothie versus juicing, boosts the absorption of all the beneficial vitamins and nutrients by keeping the fiber in the mix. This aids in cleansing and gets the body back into balance, while refreshing coconut water aids in digestion and hydrates all of your essential organs, giving a natural and healthy glow.

Remember to choose organic when possible to avoid heavy pesticide-sprayed produce. Pesticides are toxic to the body and defeat the purpose of detoxification.

Filled to the brim with purifying ingredients, this revitalizing smoothie is best enjoyed chilled. Combine in a blender until smooth, and enjoy. You'll be looking and feeling your best in this New Year, from head to toe!

8 oz COCONUT WATER – Contains enzymes that help to repair the body.

½ LEMON, PEELED – Detoxifies the liver and helps convert toxins into water-soluble form that can be easily eliminated from the body.

SMALL HANDFUL OF PARSLEY LEAVES – Loaded with vitamins A, C, K, along with folate and iron which all benefit healthy skin.

½ GRANNY SMITH APPLE – Quercetin found in the apple skin tackles free radicals that cause damage and wrinkles.

½ CUCUMBER, PEELED & CUT – Made of 95% water, keeps the body hydrated while helping eliminate toxins.

1 TBSP CHIA SEEDS – Filled with omega-3's that boost collagen production and fiber to aid in cleansing.

HANDFUL OF SPINACH – Chlorophyll in greens oxygenates and alkalizes the blood leading to less inflammation.

¼ AVOCADO – The good fats, polyunsaturated and monounsaturated, which help control the skin's moisture level.

STEVIA TO SWEETEN – Natural sweetener to satisfy a sweet tooth, made fro a plant with no sugar and no impact on blood sugar levels.

3-4 ICE CUBES


Yoga Tip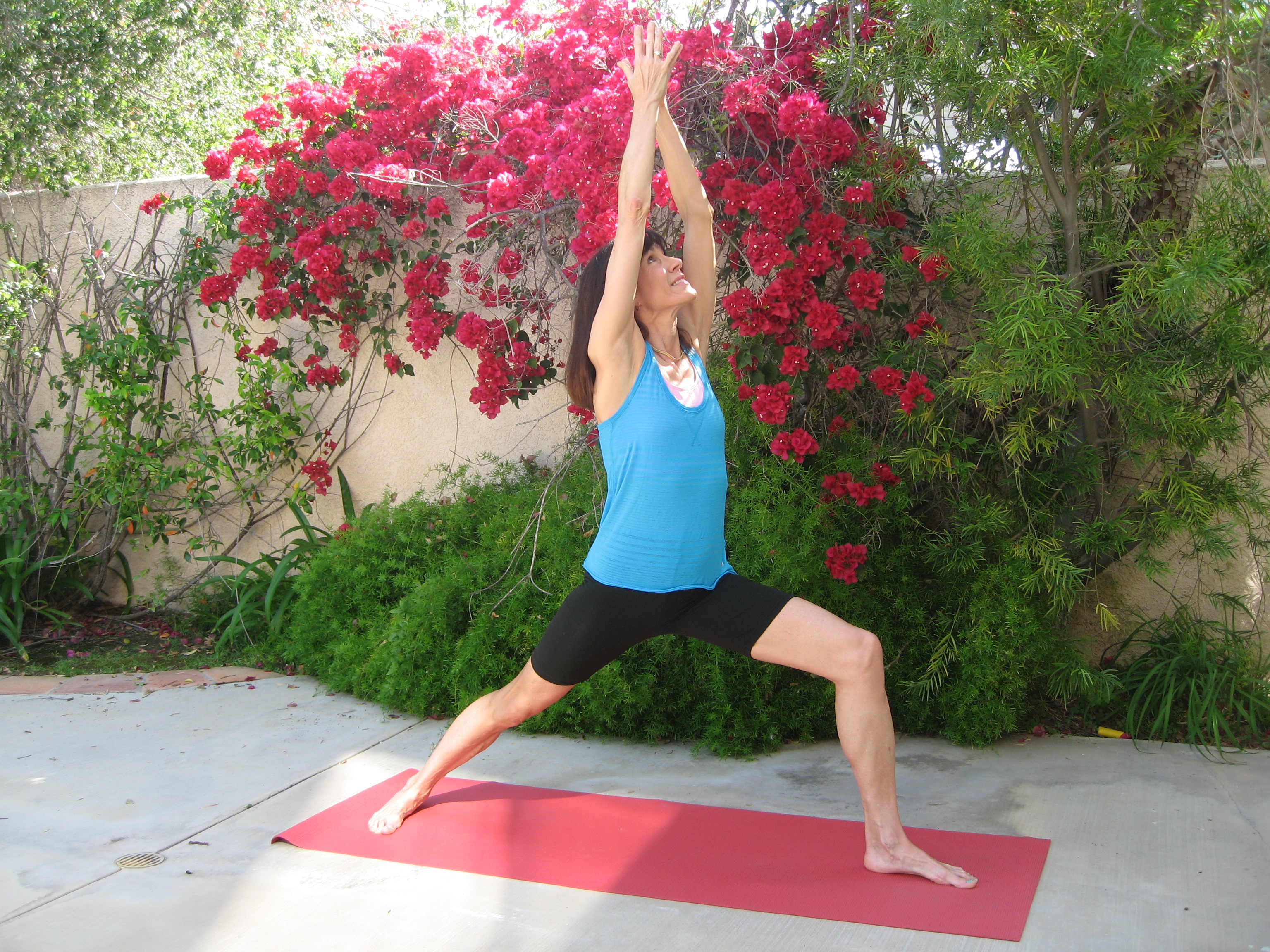 Strength and Gentleness, to Start the Year.
By Katie Whittaker, Yoga Instructor.

Ever have a day in which, for no apparent reason you have less or more energy? Yoga and Chi exercises are designed to balance your energy, through movement and breath. Next time you wish to control your excitement, try this: Take a long slow inhale, hold your breath for a second, and exhale very, long and slowly; repeat 3 - 10 times.

The featured pose by Katie, who teaches Chi-yoga exercises (very gentle, for all levels on Saturday at 8:30 am) and Pilates-yoga Tuesdays & Thursdays at 6:00 pm, is called Warrior or Vira I. Ones back foot is turned at a 45-degree angle in, front foot straight, front knee bent, back leg straight. Extending the trunk and arms to the sky, visualize the energy up your arms. As you ground through your legs and feet, picture strength and power running up them! Very invigorating!!
Swim Tip
Why Use Fins?
Swimmers have been using fins for decades, but only recently have coaches and swimmers alike begun to appreciate what these excellent training tools can do to help people of all abilities levels improve their swimming. Here are 4 reasons you should use fins as part of your training program:
Increase fitness and cardiovascular conditioning – Although swimming is considered one of the best aerobic or cardiovascular exercises, many people forget to use their legs where the largest muscles are located. The greatest cardiovascular benefits come from using the large muscle groups in the legs Kicking creates a more demanding workout that burns more calories and increases fitness levels. Add fins to the equation and the increased load they add to the legs means that as long as the exertion levels remain high, the cardiovascular system gets an even more intense workout with even greater fitness benefits.
Increase Ankle Flexibility – Have you ever noticed that runners, cyclists, or triathletes that are new to swimming have a hard time just kicking and going anywhere? In fact, they sometimes go backward! One reason is that their ankles are so inflexible that when they kick, their feet act like hooks, catching water and pulling the frustrated swimmer in the wrong direction.
Good swimmers, on the other hand, can hyperextend their ankles, pointing their toes so that the top of the foot forms a straight line with the shin. Because of the extra load from the increased surface area that fins provide, swimming or kicking with fins forces ankle extension during the power phase of the kick. Repeated fin use eventually stretches the ankles, increasing their flexibility helping the kick become more propulsive and efficient.
Develop Leg Strength – Kicking with fins is like lifting weights: the added resistance of the water on the fin blade increases the workload on your leg muscles. Stronger muscles move more water making you swim faster, all other things being equal. Fins develop leg strength specifically for swimming in a way that few other activities can.
Improve Body Position – Fins add extra propulsion to the stroke, which increases a swimmers speed through the water. Good swimmers tend to plane on top of the water while poor swimmers tend to drag their legs and swim in a more vertical position slowing them down.
One of the goals of swimming faster with fins is to swim faster when the fins are taken off! By transferring the feeling of swimming faster and higher with fins to swimming without them, a swimmer makes a phenomenon known as neuromuscular patterning. The muscles and the nerves can actually remember the feeling of swimming faster and will try to duplicate the pattern the next time out. The more times the pattern is repeated, the easier it is to duplicate it.
Group Exercise Schedule
| | | | | |
| --- | --- | --- | --- | --- |
| Class | Day(s) | Time | Teacher | Description |
| Yoga | Tue/Thurs | 9am | Zabrina | Beginner/Intermediate |
| Yoga | Mon/Wed | 6pm | Beth/Cindy | Beginner/Intermediate |
| Fusion | Tue/Thurs | 6pm | Katie | Pilates/Yoga |
| Yoga | Sat | 8:30am | Katie | Beginner/Intermediate |
| Yoga | Sun | 9am | Zabrina | Beginner/Intermediate |
Masters Swim
Joining a Masters group will benefit you about as much as you let it, depending on the amount of commitment you give. Many triathletes and open water swimmers who compete in events join Masters programs, while others join to compete in Masters swim meets. Many more, however, join but don't compete at all.
If you're on the fence about whether to join a Masters program or continue training on your own, consider the benefits:
A Structured Program
Masters workouts are structured programs for each practice. The programs are written by knowledgeable swim coaches and they will help you build endurance and speed. They will also be intensive enough to push you outside of your comfort zone.
So really, whatever your motivation to swim—triathlon training, open water swim races, or just staying healthy and fit—it pays to add some structure to your training sessions. Masters swim programs could be precisely the boost you need.
Coaching
Swimming is extremely hard to perfect without an outsider looking at your stroke. It's difficult to know where the flaws in your technique are without some coaching—in some cases, a lot of coaching.
Going from zero to good swimmer takes time, and oftentimes correcting a stroke is an ongoing process. Some swimmers have multiple flaws in their stroke, errors that need to be addressed one at a time.
For that reason, having a coach watching over you on a consistent basis will do wonders in cleaning up your flaws and getting you faster. Having Kari or Kevin on deck is a definite plus for those looking to improve in the water.
Competitiveness
Nothing pushes you like a workout partner—and in the case of swimming, a lane partner or two.
In many cases, you are sharing lanes at our workouts, usually with swimmers who are similar in ability to you. Keeping up with their pace—and making sure you don't get lapped—is enough of a motivator to keep your intensity level high during the hour-plus workout. A little competition goes a long way.
Consistency
WAC offers 7 workouts per week at either 5:30am, 12pm or 6:30pm —which helps establish some consistency in your training and makes it harder to "not have the time" to get your workout in. WAC workout schedule:

Tue & Thur 5:30-6:30am
Mon & Wed 12-1pm
Tue & Thur 6:30-7:30pm
Sat 7-8:15am

Camraderie
Swimming doesn't have to be lonely. Instead of showing up to the pool by yourself and chipping away at your workout, show up with a group of fellow swimmers and make some friends along the way. Swimming as a social sport is more fun than swimming as an individual sport.
All-Inclusive
If you didn't swim on youth club teams or in high school, sharing a lane with a lifelong swimmer can be intimidating. Coaches will help minimize the discomfort of new swimmers by organizing the participants into lanes with other swimmers similar to their speed and fitness level.
Take the plunge and come on out and join us!!
Masters Swim Schedule
Mon & Wed 12 to 1pm
Tues & Thurs 5:30 to 6:30am
Tues & Thurs 6:15-7:30pm
Sat 7 to 8:15am
Tennis Stuff
Video clip from Chris Dudeck, Co-Director at WAC
Video clip from Calle Hansen, Co-Director at WAC
Tennis Clinics
Clinic Rates:
(1 hour) $15 mem. $25 non.mem
(1.5 hr.) $20mem. $30 non.mem

CLINIC | DAY /TIME | PRO
Int. Clinic | Monday 9:30-10:30am | Lorene
Beg. Clinic | Monday 10:30-11:30am | Lorene
Int. Live Ball | Monday 6:30-8:00pm | Lorene
Serious Tennis | Tuesday 6:00 - 7:30pm | Chris
Cardio Tennis | Wednesday 9:00 - 10:30am | Chris
Men's Live Ball | Wednesday 6:30 – 8:00pm | Calle
League Warm-Up | Wednesday 6:30-7:30pm | Karl
Adv. Ladies Alter. |Thurs. 10:30 – 12:00 | Chris
Beg. Clinic | Thursday 6:00 – 7:00pm | Sandy
Live Ball | Saturday 10:30 -11:30am | Calle
Skills, Thrills & Drills | Sunday 9-10:30am | Karl
Match Finder
Steve Hamburger is looking for 3.5-4.0 players for singles and doubles. The group will play week days 8:30 to 11am. Steve will maintain an e-mail listing and help coordinate the matches. If interested please e-mail Steve at stevehamburger@gmail.com.